"There's Hope!" How I Won My Life Long Battle With
Eczema and Dry Skin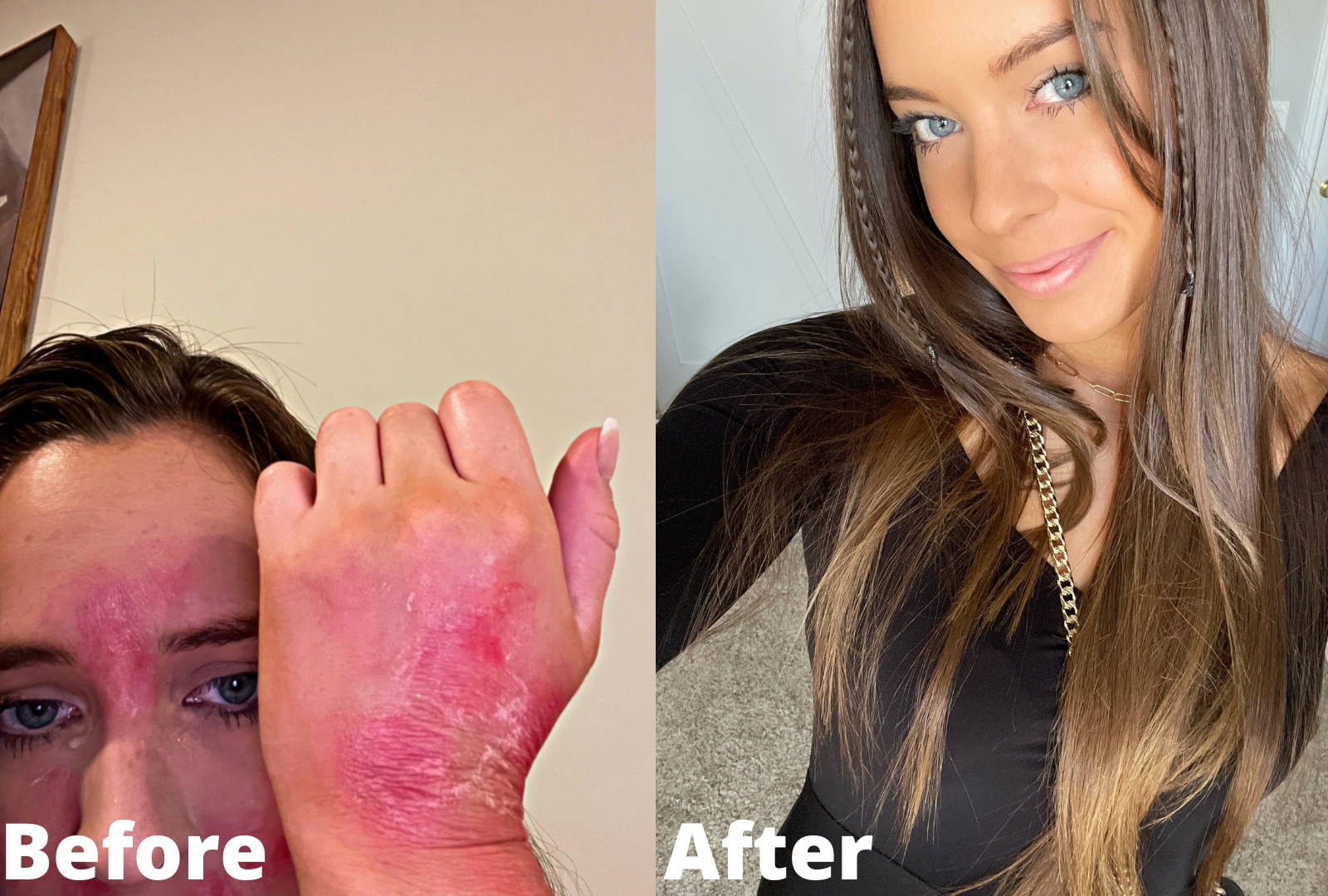 I HAD TO SHARE MY STORY WITH ISLAND BEAUTY BECAUSE THEIR PRODUCT ABSOLUTELY CHANGED MY LIFE. I WANT TO SPREAD THE WORD ABOUT WHAT THIS AMAZING ECZEMA TREATMENT CAN DO, SO I ASKED THEM TO SHARE MY STORY WITH YOU.
To anyone out there ready to give up on eczema,
PLEASE, DON'T!
I've been there. I know what it's like to wake up in a bed full of dead, dry skin that you scratched off the night before. I know what it's like trying hundreds of different products that fail. But I want to tell you - you can get control of your skin, just like I did.
I can't even begin to describe what a relief it is to wake up with clear skin. I feel like I've started a new life. I can meet new people without feeling self conscious or worrying about them judging my skin.

Day to day life is just so much easier!
I'm the only one in my family that has severe eczema. My mom gets a dry patch here and there. But she doesn't get all over her face, neck and arms like I use to.

I tried everything under the sun to get normal skin like the rest of my family. But no matter what I used, I ended up crying myself to sleep thinking I'd never find something to help my eczema.

Putting on makeup hurt, taking showers hurt, wearing shirts with sleeves hurt. But nothing was worse than the emotional pain of not feeling normal.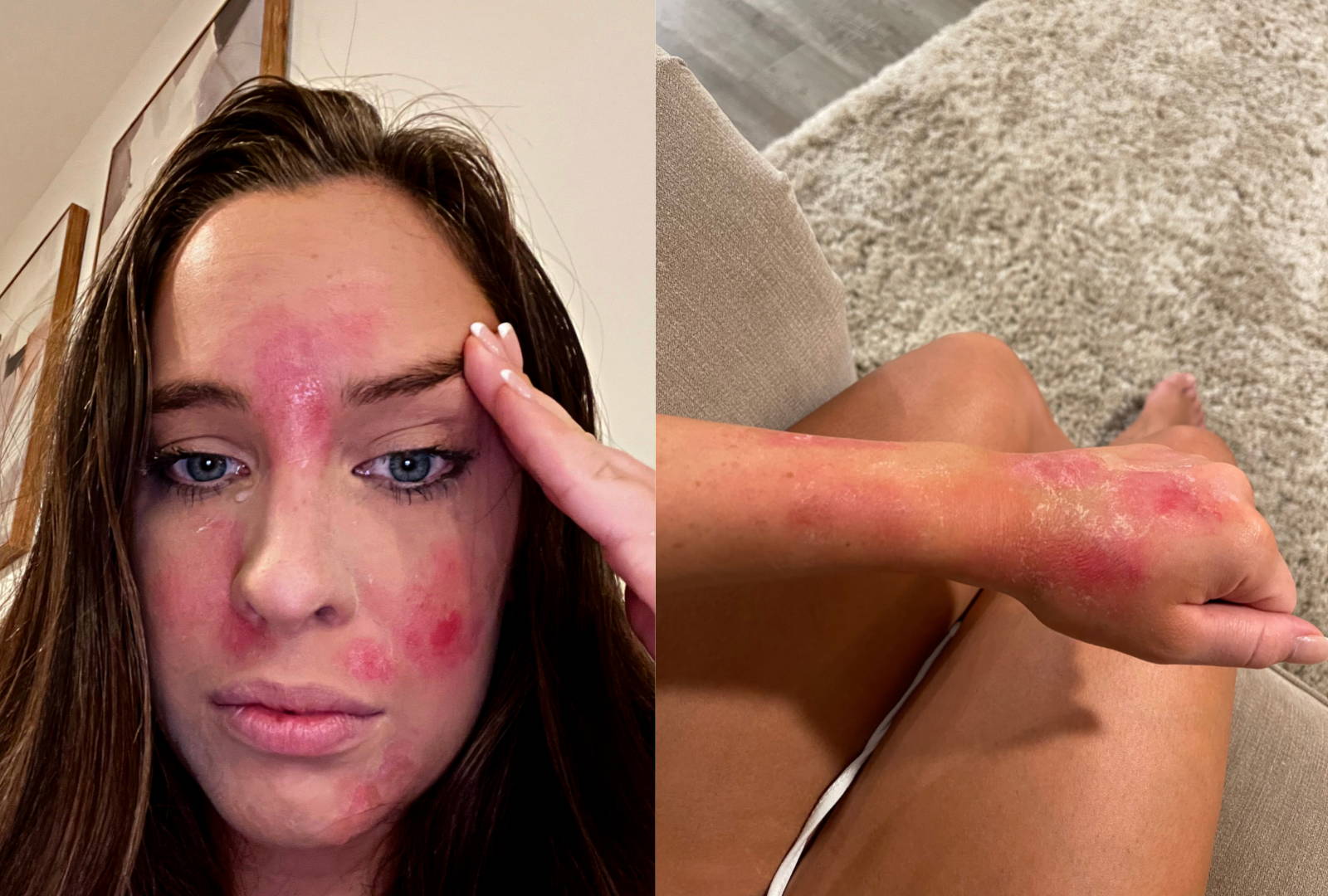 I visited dozen of doctors, tried all sorts of steroid creams (worst mistake ever), and even tried all the natural "remedies" out there...
Anything to get some kind of relief.
I was desperate to find something that worked. And if it wasn't for the courtesy of a random stranger, I never would've found it…
I was out with my mom at the grocery store when I mom came up to me and asked if I had eczema.

She told me all her kids had eczema and that after years of looking for a solution, she came across an Island Cream on Instagram. She said it was the only thing that worked for her kids and that I should try it.

I saw they had a 180 money back guarantee so I had nothing to lose.
Within THREE DAYS of using it non-stop, day and night, my itching disappeared. Then a little over ONE WEEK my dry patches were nearly completely gone.
I couldn't even remember the last time my skin looked so clear.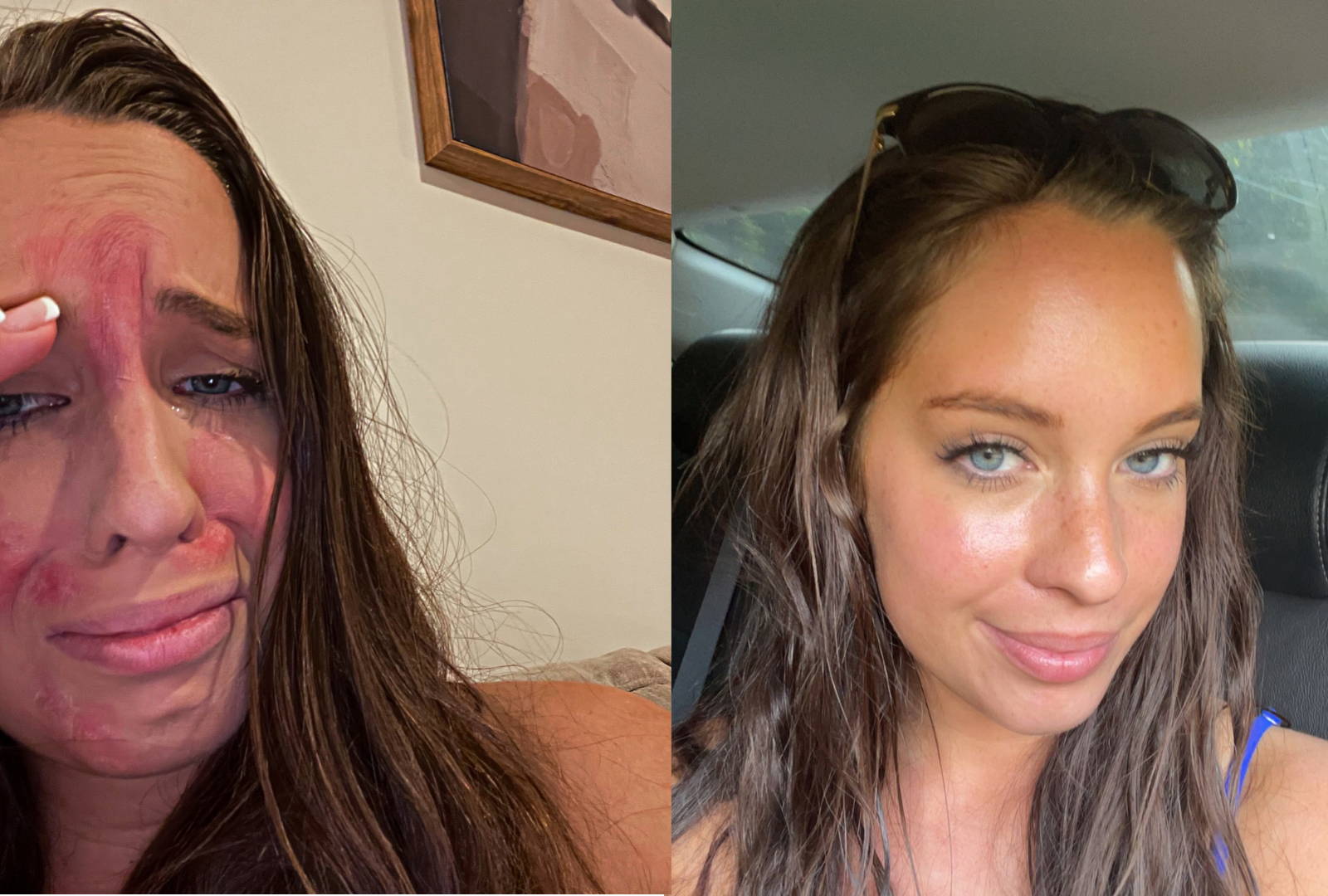 Island Beauty Secrets is my lifesaver.
All my friends and family were shocked at the difference in my skin. I was so happy to have a product that actually worked.


No more crying myself to sleep, no more soaking in the tub for hours, and no more cracking and bleeding. I finally felt like myself again!
The pictures say it all. There's nothing I'd recommend more than this Eczema Relief Cream.
I'm so thankful for Island Beauty making such an amazing cream. I wanted to share my experience so you would know just how well it works. I know trying new products online is scary. But this one works! I hope you get to experience the same relief I did.
From,
Liz